Welcome To Our Avondale Pediatric Dental Office
Our exceptional and experienced pediatric dentists at West Valley Pediatric Dentistry are committed to providing the highest quality children's dentistry in the Avondale, Arizona area. Enjoy our welcoming dental practice from the moment you arrive and leave feeling rest assured that your child's oral health is in great hands. We promise to deliver care that allows children to feel safe, comfortable, and valued at West Valley. Likewise, we ensure that all parental comments, questions, and concerns are properly addressed and thoroughly explained so that dental conditions are understood, treatment plans are agreed upon, and preventative measures are ascertained. We create individualized treatment plans to ensure they are in the best interest of the child.
Our Pediatric Dental Team in Avondale
Our Avondale Pediatric Dental Office Gallery
Enjoy the gallery of our Avondale pediatric dental office conveniently located in the Palmilla Center.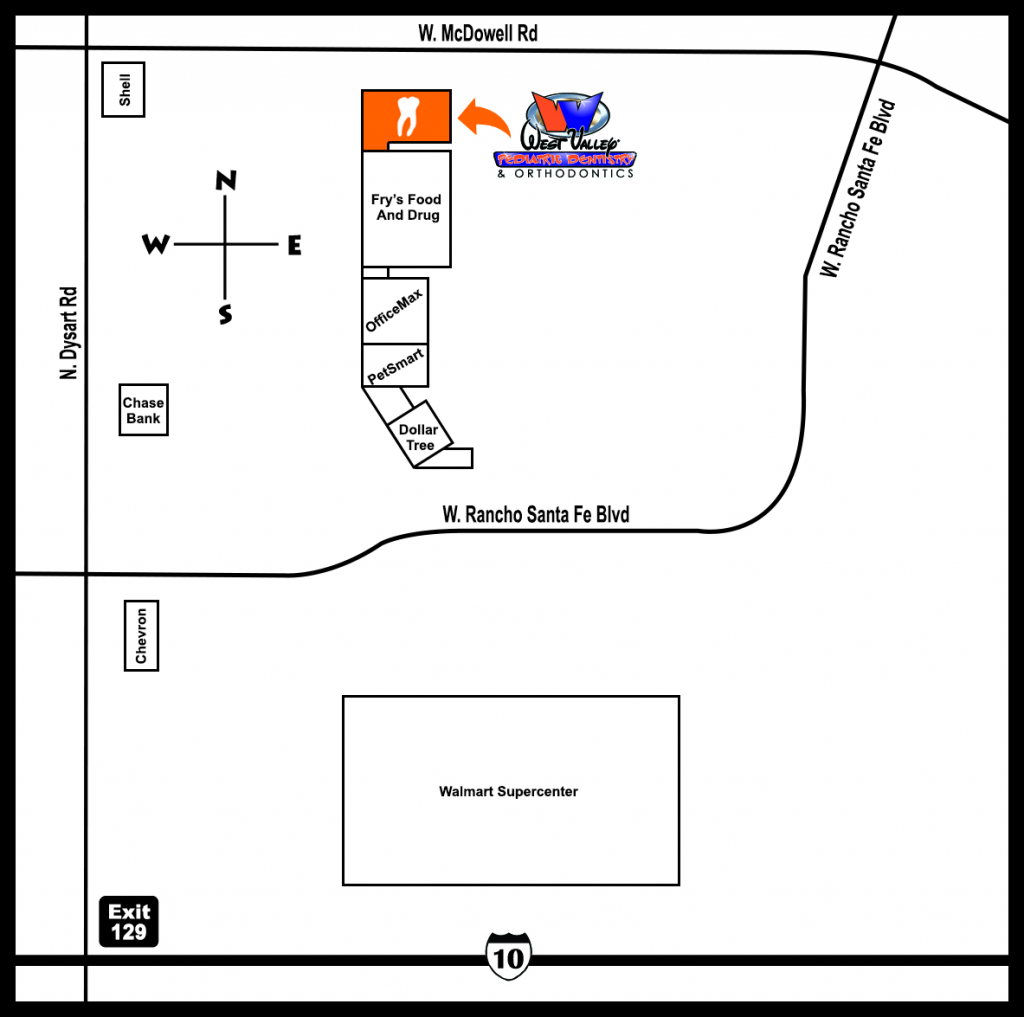 What People Say About Our Avondale Dental Office
---
Wish they had a dentist office like this when I was a kid. They have really went above and beyond in trying to cater to children. There are televisions to distract the kids while getting cleaned. They also have a nice surprise for the kids once complete. They are really great at explaining charges.

— Gregory D. (via Google)
---
Pediatric Dental Services in Avondale
First Visit
Our Goal Is To Make Sure Your Child's First Dental Visit To Our Office Is A Positive Enjoyable Experience

Pediatric Dentistry
Your skilled children's dentist in Avondale will assess teeth, gum, and jaw development during a thorough dental exam. All teeth will be cleaned with a deep cleaning, and finished by a fluoride treatment.

Orthodontics
Our Avondale, Arizona pediatric dental office provides the highest quality of orthodontic care in a fun and family-friendly environment. We offer a variety of ways to achieve this using the most advanced orthodontic systems in Avondale, Arizona.

Dental X-Rays
The Avondale, Arizona pediatric dental team uses the most modern and latest technology to diagnose cavities sooner. Dental X-Rays are used for a myriad of diagnostic reasons and can help diagnose cavities, monitor teeth, gum, and jaw development, monitor tooth decay, assess spatial differences between teeth, and much more.

Sedation Dentistry for Children
Sometimes called relaxation dentistry, sedation dentistry in Avondale, Arizona is a method of managing pain and anxiety during professional dental care through the use of medication. At West Valley Pediatric Dentistry we offer various sedation dentistry options that include but are not limited to inhalation sedation, oral sedation, and general anesthesia.

Special Needs Dentistry
At West Valley Pediatric Dentistry we pride ourselves on being an inclusive children's dental office offering quality dental care for special needs children in Avondale, Arizona. While providing routine dental care for over 2,000 special needs patients, we are one of the largest special needs dental providers in the valley.

Children's Emergency Dental Services
Let's face it, accidents can and do happen, and usually when we least expect it. We provide children's emergency dental care 24 hours a day, 7 days a week in Avondale, Arizona. You don't have to face a crisis alone with your local pediatric dentist by your side!