Orthodontics for the Whole Family
Our office provides the highest quality of orthodontic care in a fun and family friendly environment. We offer a variety of ways to achieve this using the most advanced orthodontic systems including:
Pediatric and adolescent orthodontics (metal braces or clear braces)
Adult orthodontics (metal braces or clear braces)
Two Phase Treatment
Invisalign®
Preventive orthodontics and appliances
Self Ligating Brackets

Orthodontics creates better dental health!
Benefits of orthodontic treatment include:
Improved appearance
Better self esteem
Better long term dental health
Less chipping and wearing of the teeth
Well aligned teeth are easier to clean, and less likely to decay
Less chance of gingivitis, recession, and gum disease
Improved ability to clean and care for teeth
Reduced risk of injury to poorly positioned or protruded teeth
Better chewing function
When to start braces?
By age 7, enough permanent teeth have come in and enough jaw growth has occurred that he can identify existing concerns and anticipate future problems. Any ongoing damaging oral habits can be assessed at this time.  Some orthodontic conditions are simply easier to correct if they're corrected early. And knowing that your child might need corrective dental work, or not need corrective dental work simply offers peace of mind.  Interceptive orthodontic treatment is all about preventing more severe problems later on.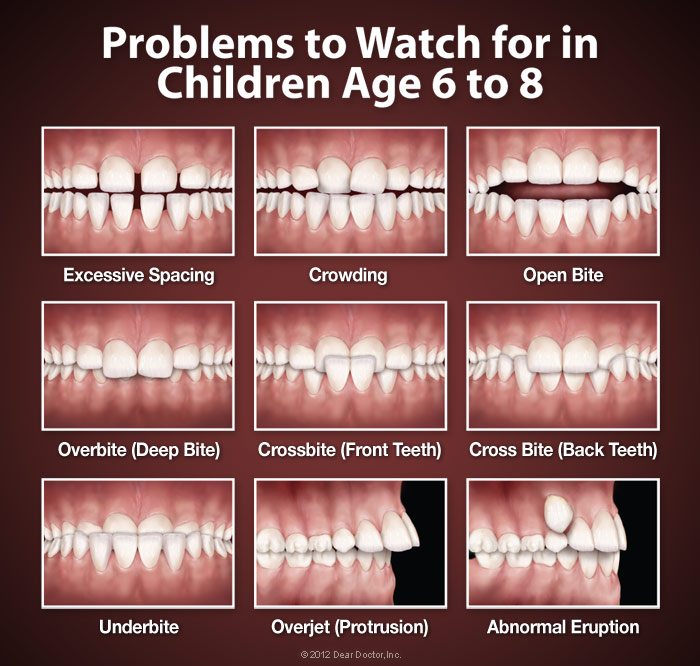 2-Phased Orthodontic Treatment Plan
Some orthodontic probems are best treated in two phases. Though many orthodontic problems can wait to be corrected after all the baby teeth have fallen out, some problems are better corrected when the patient is younger. The goal of early treatment (often referred to as Phase 1 treatment) is to correct the growth of the jaw and certain bite problems, such as an underbite. Early treatment also helps to make room for permanent teeth to come in properly, lessening the chance of extractions in the future.
Two Phased Treatment Plan


Phase 1 (early treatment) occurs when the child still has a mix of primary and permanent teeth. We usually start it between the ages of 7 to 10. Phase 1 treatment typically ranges from 6 – 12 months in duration.
In most cases, additional treatment will still be needed to align new, permanent teeth and address bite problems not fully corrected in Phase 1. This additional treatment using a full set of braces is called Phase 2.
Single Stage Treatment Plan


Single stage full treatment usually involves upper and lower braces and ranges in duration from 12 – 30 months. For young patients, full treatment can usually begin either just before or slightly after all their permanent teeth have started to come in. Depending on their dental development, they are usually ready to start treatment between the ages 10 to 13.
This type of orthodontic treatment only has one stage, during which all the permanent teeth are moved into the ideal position to create an attractive and healthy smile. After treatment, retainers are worn to maintain a beautiful smile.
Invisalign uses a series of clear aligners that are custom-molded to fit you. The virtually invisible aligners gradually reposition your teeth into a smile you'll be proud to show.
Remove your aligners to eat, brush and floss
Change aligners every two weeks
Your teeth move little by little
Regular progress checks
Results often in 6 months to 1 year
Why people prefer Invisalign

The convenience and ease of use of the Invisalign system have made it the choice of over half a million people. In fact, Invisalign has been effective in giving hundreds of thousands of people amazing new smiles.
Most people won't notice you're in treatment
Won't disrupt your lifestyle
No metal wires or bands to irritate your mouth, and best of all, most people won't notice you're in treatment. Invisalign®, the clear alternative to braces, has been chosen by over 490,000 people who want amazing smiles.
Invisalign is Effective for a wide range of smiles
The Invisalign system has been successful in giving hundreds of thousands of amazing smiles to both teens and adults. We will create your individual treatment plan using Invisalign's clear, custom-molded aligners to solve a range of issues, including:
Overly crowded teeth
Widely spaced teeth
Overbites
Underbites
Crossbites
Now nothing comes between your lifestyle and having an incredible smile. Because Invisalign offers you comfort, convenience and virtual invisibility during treatment. With Invisalign, you can:
Be as active as you like because Invisalign won't hold you back
Remove your aligners for special events, eating and brushing
Feel more confident everywhere you go
Look your best during treatment with Invisalign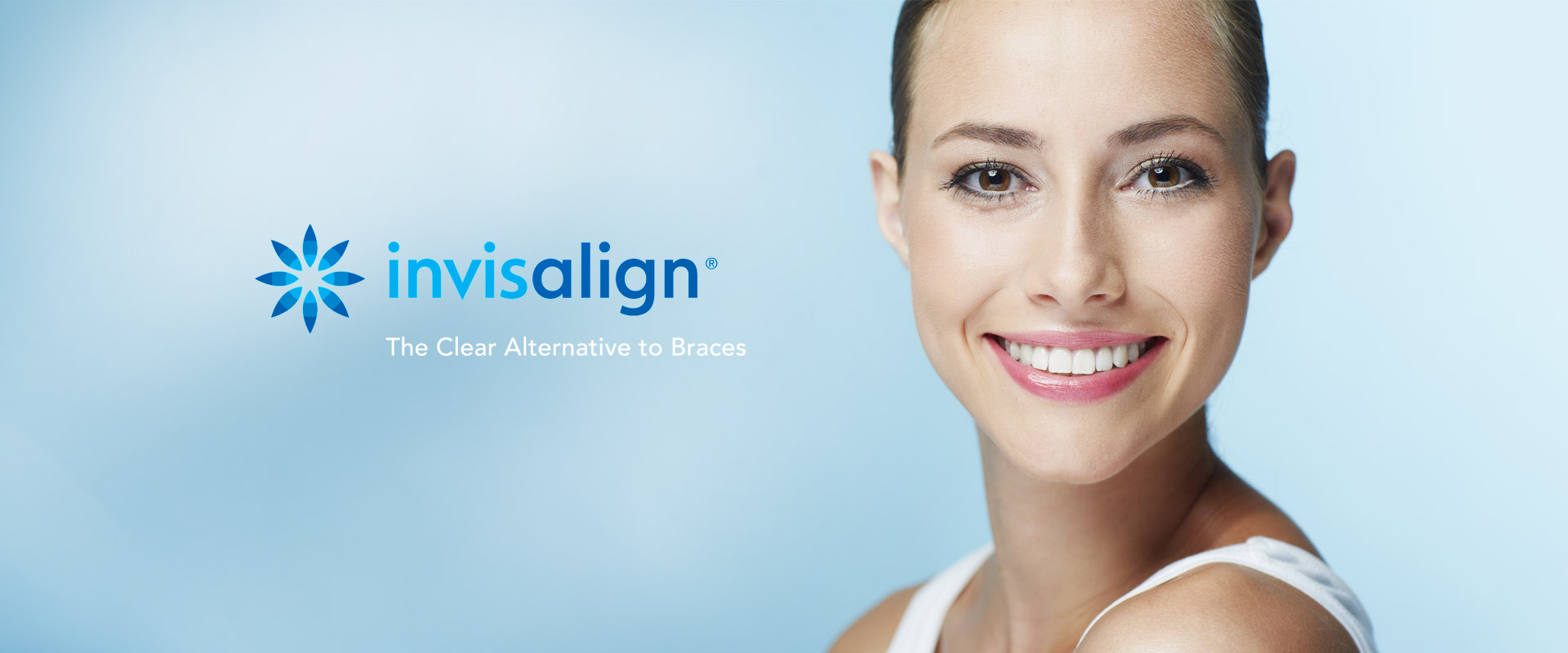 Invisalign is clear and practically invisible, so nothing gets in the way of your new smile. No wonder Invisalign is the choice of over half a million people.
Unobtrusive in business meetings or social gatherings
No metal wires or bands to irritate your mouth
Many people won't notice you're wearing aligners
Empower® Self Ligating Braces

Traditional (ligating) braces involve colored elastic ties that hold the archwire to your brackets.  The technology of self ligating braces, on the other hand, can consist of metal "doors" that open and shut to hold these wires in place, eliminating the need for the elastic ties.  Elastic ties, however, can still be used with self ligating braces for patients who enjoy selecting colors at their adjustment appointments.
Empower braces is a complete self ligating bracket system that maximizes your comfort while wearing braces.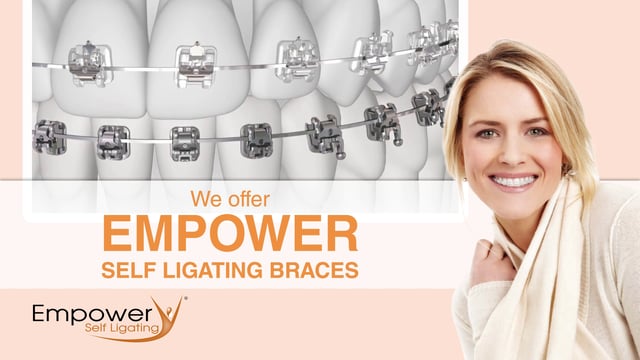 Quicker, easier wire adjustments.  State of the art self ligating clips hold the arch wire in place instead of rubber bands (ligatures), allowing for quicker and potentially more comfortable wire adjustments.
Fewer Office Visits.  Since the Empower® braces have a unique sliding door, they require fewer adjustments. The light force, "high-technology" wires continue to work for a longer period of time. This means fewer office visits than with conventional braces.
Strong and hygienic.  Empower uses strong, heat treated chromium cobalt clips instead of traditional ligatures that are prone to discoloration, lose their effectiveness over time, and require frequent replacements. Eliminating ligatures also eliminates one of the leading food traps.
Comfortable inside your mouth.  Empower's contoured edges and sculpted, low profile design mean a smoother surface against your cheeks and lips.
Effective, efficient treatment.  The versatility of Empower's design gives your orthodontist more control over treatment than ever before.