Your First Visit
The first visit at the dentist's office is an adventure for your children. They will discover many things about their teeth and themselves. Some children will come in excited and some will feel apprehensive. By choosing a Pediatric Dentist, you are taking an important first step in creating a positive dental attitude for your child. With specialty training and a fun environment, we hope to give your child the best dental experience.
For your very first visit, you may want to come in a few minutes early to fill out forms and become acquainted with our office. To speed things up, we suggest you download our forms and fill them out ahead of time. Use our links below.
Prepare Your Child for Their First Visit
Parents should try to casually introduce the visit as a new and exciting experience and refrain from using any words that could cause unnecessary fear or anxiety, such as "needle" or "drill." Children will often look to their parents for 'how to feel' when entering in to a new and unknown setting. We are experienced in dealing with children with anxiety and can explain treatment procedures in a positive and pleasant manner to avoid any anxious or negative feelings toward dentistry.
Parents Please Accompany Your Child During Their Entire Visit!
We encourage parents to accompany their child through their entire visit. After arriving at our office and checking in, one of our assistants will greet you, and depending upon the age and comfort level of your child, will take x-rays and perform a cleaning. We will record the child's dental and medical history, complete a comprehensive examination from the dentist and discuss any findings with you. We will also review the importance of maintaining a good dental health program with you and your child to ensure a healthy and beautiful smile for life!
Infant Exams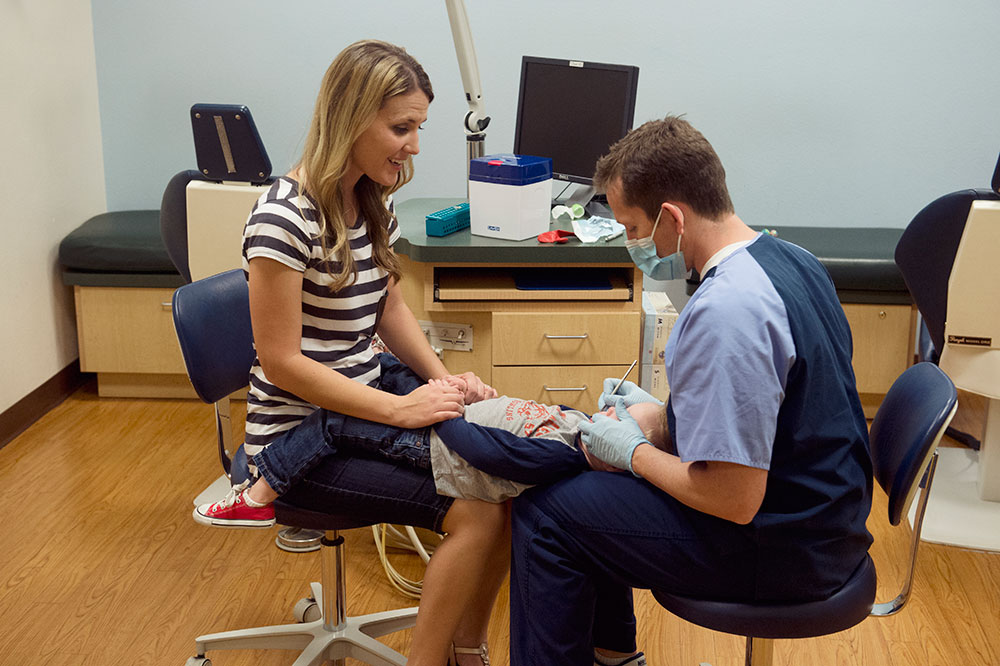 The American Academy of Pediatric Dentistry recommends a child see the dentist by his or her first birthday, or six months after the first tooth erupts. We perform infant exams in a lap position so they will be in your arms while we comfortably and safely examine their teeth.
Location Maps
Avondale
1579 N Dysart Road, Suite F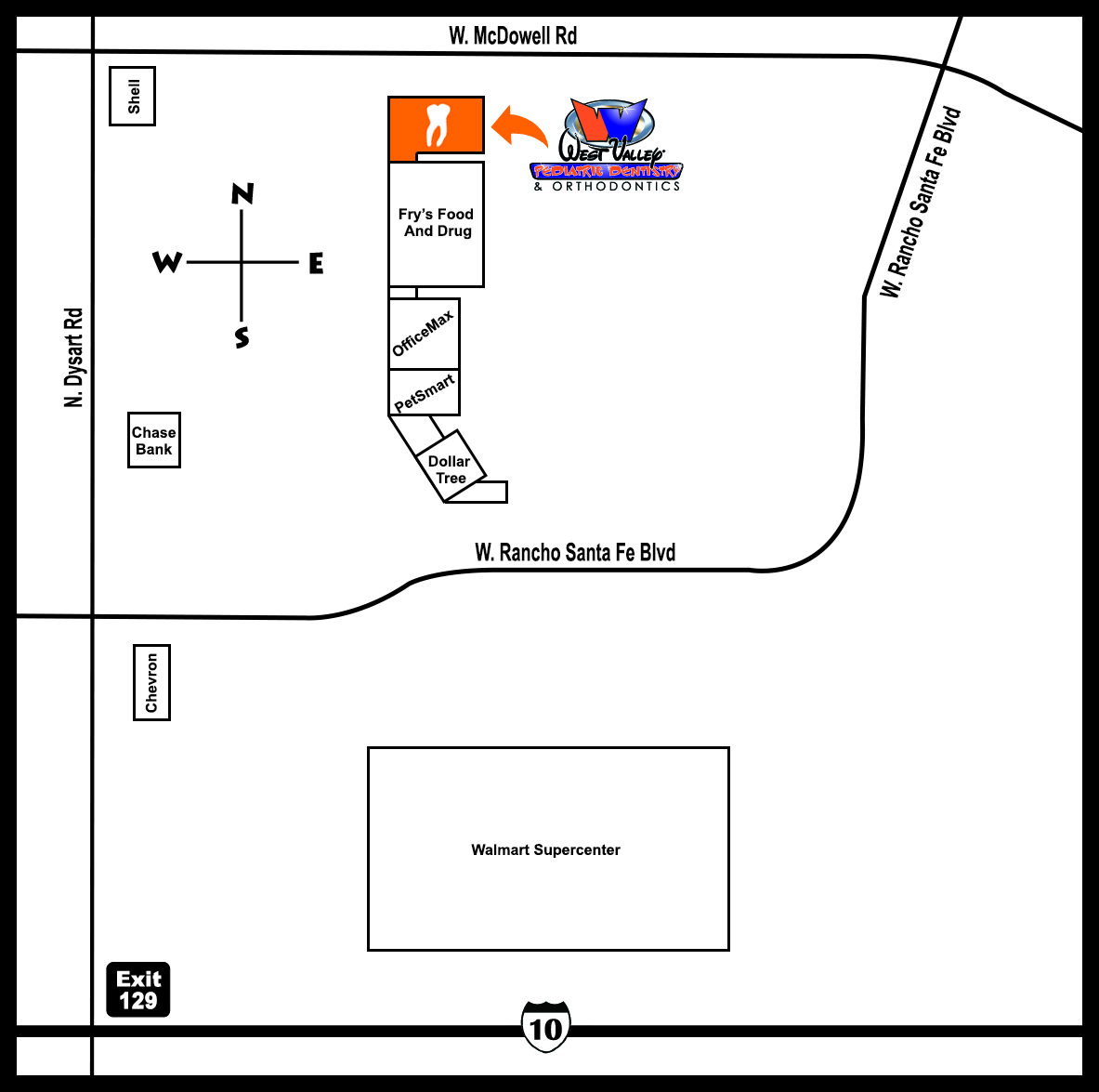 Glendale
3820 W Happy Valley Road, Suite 143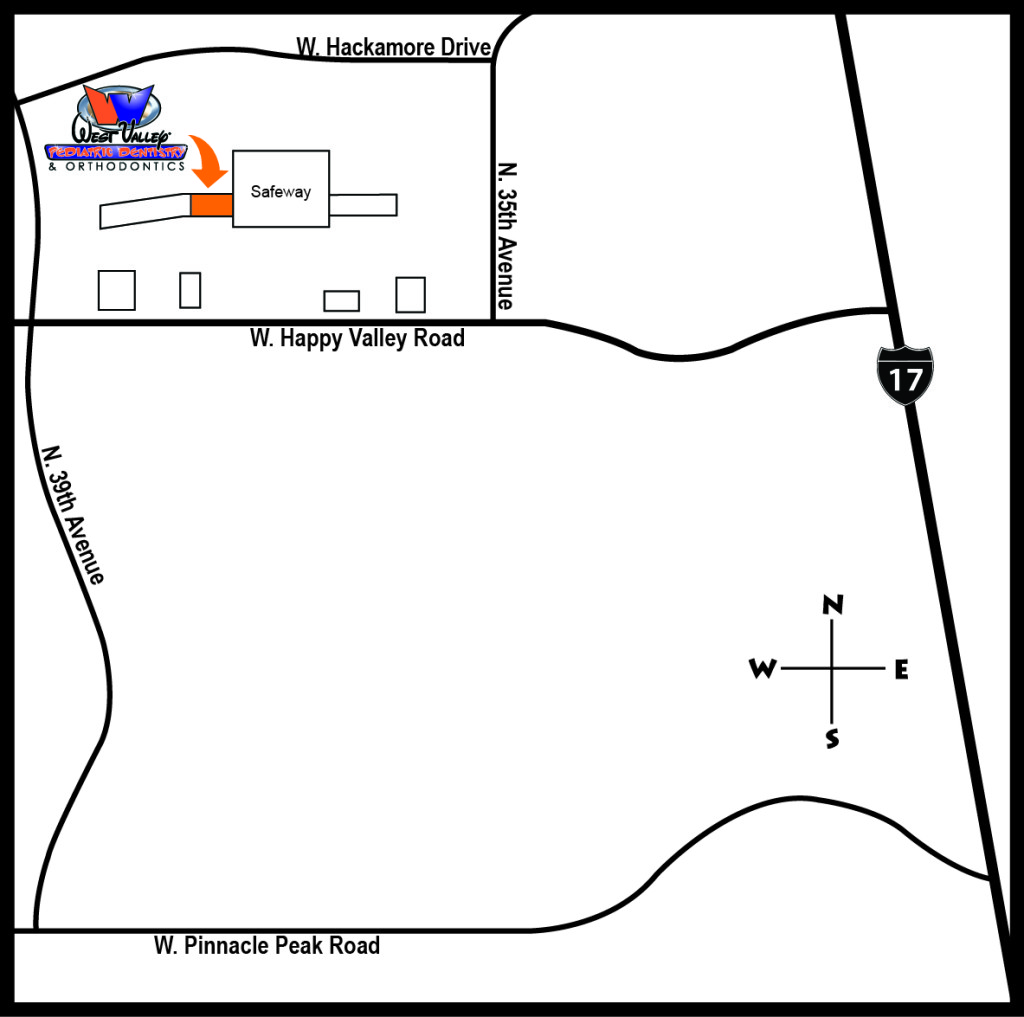 Peoria
8248 W Deer Valley Road, Suite 110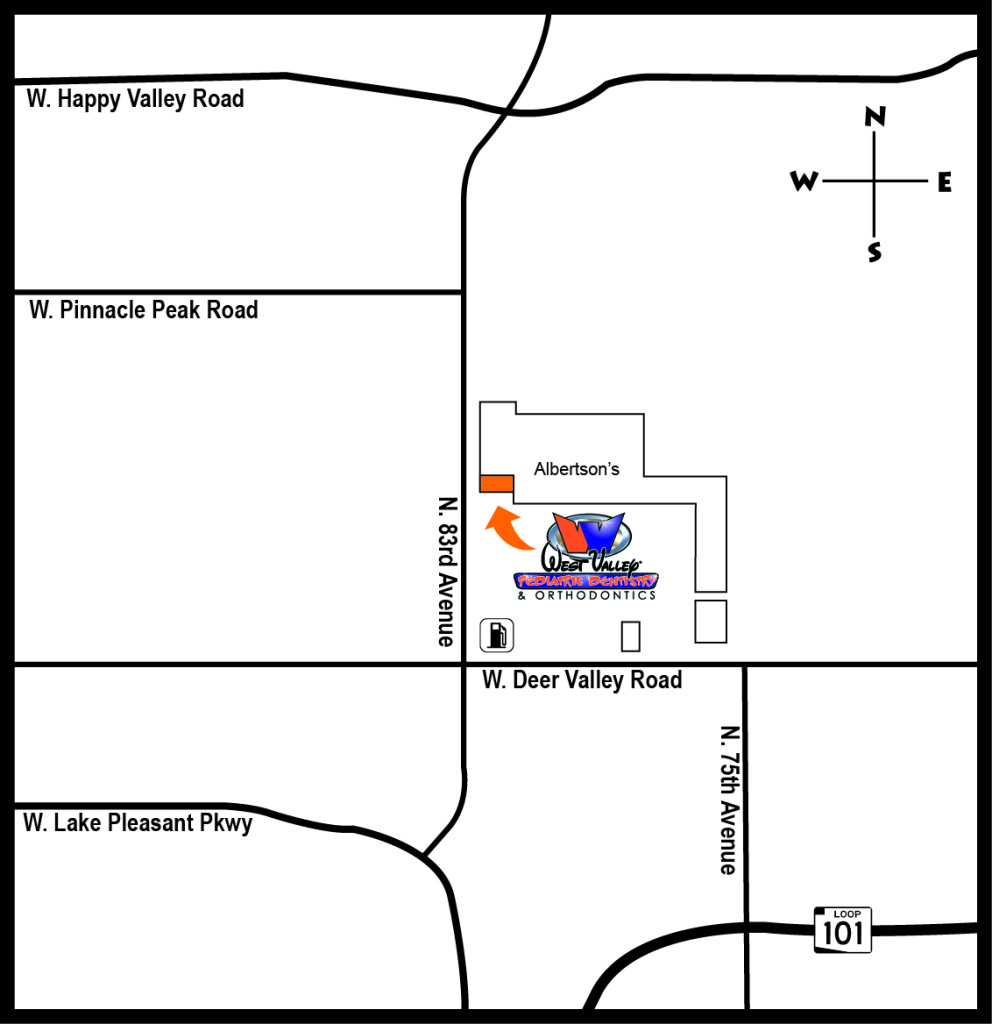 Surprise
15264 W Brookside Lane, Suite 150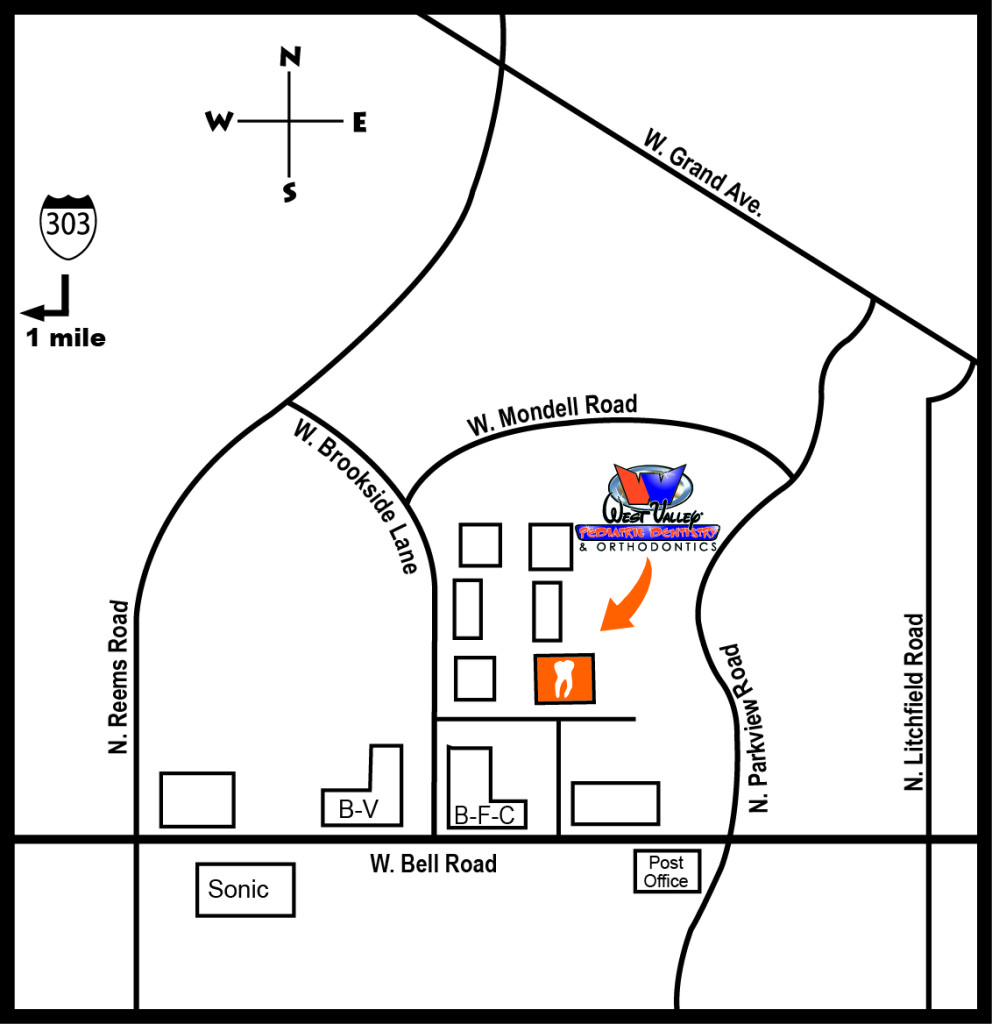 Insurance Information
Download our Financial and Insurance Information PDF for more details on our insurance policies.
Download the Financial & Insurance PDF